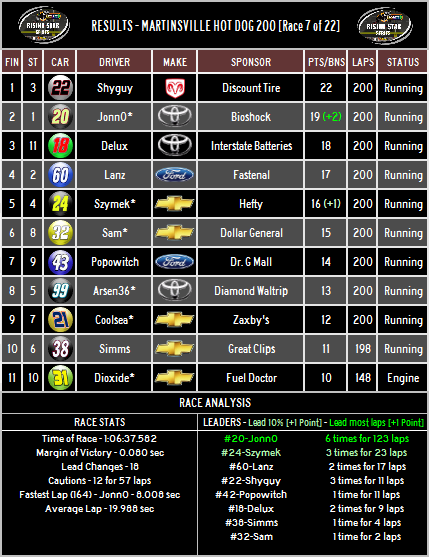 - My best ever SCARTS win for sure..

A lot of beef in this race, particularily from Popo and SAM..

Please lets clean it up and learn how to use brakes and give way on short tracks. But that last few laps and the turn 4, last lap pass.. gotta be the most awesome win for me ever on this game!